We believe that the independent services listed and linked to from this web-site by the mentioned companies to be as described but can take no responsibility for their quality.
Celebrants
Milestone Celebrants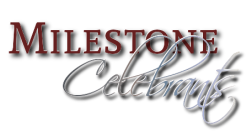 Ian and Christine Gunning believe that life is for living and everyone should have the opportunity to celebrate the milestones in their lives in a way that is memorable and meaningful to them.
Both are qualified members of the Fellowship of Professional Celebrants.
Local Refreshment and Venues
Memoria operates 1 hour time slots in order that a family and friends may have the facility to themselves during the course of a service. Therefore, we ask attendees of following the service to respect that family's privacy and not enter the site until 10 minutes before the time of the service that they wish to attend.
However, we do appreciate that some mourners will have travelled a distance and may be early as a result of wanting to be on time. Therefore, we have listed locations offering refreshments close by. For details please see below.
The Plough, St Asaph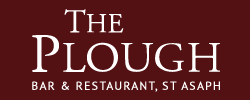 The Plough Bar and Restaurant, St Asaph
Just one mile from the Denbighshire Memorial Park and Crematorium, The Plough offers:
Professional Service with a warm personal touch
Private room available free of charge for 10 – 100 people
Old style pub areas for a less formal reception
Large free car park
Direct access for wheelchairs (downstairs receptions only)
No service charge
Buffet available
Other Services
Voel Coaches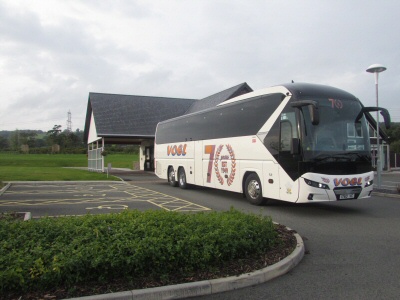 Voel Coaches are available to transport mourners both to and from the crematorium sites, and also to and from the venue used for the 'funeral tea', subject to such COVID 19 constraints that may be in place from time to time.
To discuss availability and prices, please email Lyn at coachhire@voelcoaches.com or telephone 01745 570309, option 1.
Phil McConnell – Bagpiper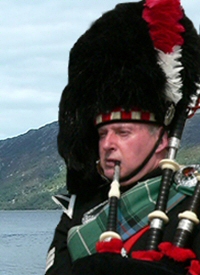 Ed The Uilleann (illun) Piper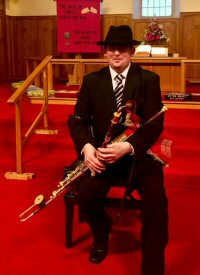 Funeral Planning and Arrangements
Registry Offices Near Me

Find your local register office.
Guides to Religious and Non-Religious Funerals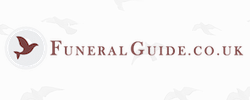 While all religions observe some form of funeral rites, the way the service is ordered, body is prepared and details of tradition are engrained differ amongst even the most closest of beliefs. The funeral guide has published these guides for religious and non-religious funerals:
Making a Will

Surveys tell us that 6 out of 10 people haven't made a Will. This may be because people can believe that if they are married, in a civil partnership or have a partner, then their "other half" will automatically get everything when they die. Unfortunately this may not be the case.
Making a Will is extremely important and is the only way that you can stipulate who gets what after your death. Equally, making A Will can ensure that any dependent children you leave behind are looked after by people you nominate and can live where you choose.
Memoria have identified the Legacy Alliance – a service which can offer a comprehensive professional Will drafting service to Memoria clients and their families, carried out by post email and phone.
Wills can be arranged from £160 plus VAT but in addition Memoria clients benefit from a 10% discount off normal prices. If you would like to know more about this service please click our dedicated link here…
Funeral Stationery
Loving Tribute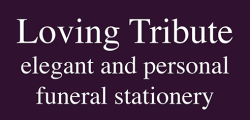 At Loving Tribute we provide a range of bespoke funeral stationery, personalised by you, to create a beautiful and fitting tribute to your loved one. We believe an Order of Service is not just to detail the running order of a funeral, but that it pays lasting tribute to your loved one, reflecting their personality, hopes and dreams. Our service allows you and your family to create your order online, or for one of our design team to create it for you. At Loving Tribute we work with you to ensure you receive the highest standard of care and attention you and your loved one deserves, providing the perfect keepsake for you to treasure.
For full details of all we offer please visit www.lovingtribute.co.uk.
Funeral Stationery 4U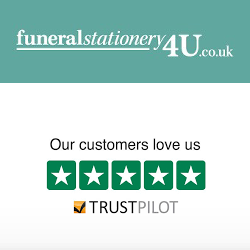 Beautiful, Individual & Memorable Funeral Stationery in Memory of Someone Dear
The most inspiring range of Funeral Stationery templates available in the UK – making this the perfect way for you to create your own Funeral Stationery in memory of someone dear.
Next Working Day Delivery – Place your Funeral Stationery Order before 12 noon, on any working week day and we'll print & ship that day – FREE of charge.
Add Your Own Wording & Pictures Using Our Simple Online Editor to create a wonderful tribute to a loved one – just the way you want it. There's no need to worry about what goes where because we've pre-populated our templates with sample wording to help guide you every step of the way.
Please visit our website: funeralstationery4u.co.uk.
Keepsake Media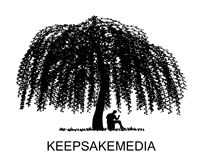 We make memories last forever.
A Professional film company brought to your door, creating beautiful presentations for you and your loved ones. Our creative service offers something special, giving those precious to you a keepsake, one to cherish forever.
We will record your special keepsake with our own unique and sensitive approach, capturing the love contained within, allowing you to give something extra special to those closest to you. Time is precious, so spend it making beautiful memories, and pass those memories on; Keepsake Media… We make memories last forever.
Commemorative Funeral Videos
Bespoke Life Videos
Commemorative (Thank You) Video E-Cards
Digital Time Capsule Message Videos
Contact us now for more details: keepsakemedia.co.uk